A NEVER ENDING
STRENGTH + CALISTHENICS
OLYMPIC LIFTS + MINDSET PROGRAM
If you want to unleash your potential for high performance... If you want to bust through strength plateaus. If you want to be a conditioned & athletic machine. Then you need smart programming that delivers growth and ensures longevity!
Everyone wants to be fitter, stronger, faster, better conditioned, and more athletic. But when it comes to actually achieving those things… It can get messy, confusing, and overwhelming real quick. Random workouts are easy to make up, but it will get your random results, and NOT get you closer to unleashing your true strength and performance potential. And, if programmed incorrectly, can even take you further away, or put you at a high risk for injury.
We focus on smart training for functional fitness that delivers consistent & reliable results across the board. We're going to take you through workouts that are thoughtfully designed to lay down a solid foundation of strength and skill. Balancing athletic strength, olympic lifts, speed, mobility, calisthenics and mindset. A modern approach to different genres of strength, ranging from CrossFit to Power Lifting.
STRENGTH & OLYMPIC LIFTS





Athletics focused. Deadlift, Bench Press, Back Squat, Clean & Jerk, and Snatch meet your new KING!
CALISTHENICS
You'll learn: 1. Handstands 2. Handstand Push Ups 3. Strict Muscle Ups 4. Planche 5. Front & Back Lever 6. Pistol Squats + More
​
Custom mobility videos 3 days a week + Daily finishers. Speed work 1 day a week + Plyometrics.
​
STOIC based weekly assignments: Books, Movies, Challenges, Meditation/ Breathwork, Reflection/Journaling.
VIDEOS





Simple and easy to follow video and written instructions for each exercise.
TRACKING





Measure & track your progress. Auto-calculated numbers and percentages based on your personal records.
​
Train at home, the gym, or traveling with two options: 1. Full equipment: Regular Gym. 2. Low equipment: Dumbell(s) or Kettlebell(s) + Pull Up Bar.
​
Forge allies, get motivated, ask questions, chat with coaches, as we grow and get stronger together!
Zeus digs deep! Not just my body is feeling the improvement, but also my mind.
Kyle Kingsbury


Former MMA UFC Fighter
Host of The Kyle Kingsbury Podcast
Zeus brings together hard to find and intelligent layers of training that I've been looking for!
Kim Amb


Olympic Javelin Thrower
8x Swedish Champion
Zeus is as effective as it is challenging, elevating my performance, strength, way of moving, and thinking!
Joe Hawley


8 Year NFL Veteran - Atlanta Falcons & Tampa Bay Buccaneers
Founder of "The Härt Collective"
At the gym, at home or when traveling. Forge the strength and skill of a Greek God, while building muscle, getting flexible and lean.
+ Evergreen Programming
+ Community
+ Video Instructions
+ Athletic Strength
+ Calisthenics
+ Olympic Lifts
+ Mobility Videos
+ 3-5 days a week
+ 30-60 min workouts
FAQ - FREQUENTLY ASKED QUESTIONS
SAMPLE WORK OUT
---
1A Handstand Hold - 3x10-30s 1B Frog Stance – 3x10s 1C Tucked Front Lever Hold – 3x10s 2A KB 1-Arm Over Head Press 2x8-10 2B Reverse Lunge (Goblet or Racked) 3x8-12 3 BB Front Squat 2x10 OR KB Goblet Squats 4A Goblet/Rack Squats 2x5-10 4B Hindu Push Up 2xAMAP 5A Partial Turkish Get Up 2x3 5B KB Halo 2x10
---
EQUIPMENT LIST
---
REQUIRED 1. Kettlebells (Small set or one set) (For more info see "Kettlebell Weights Recommendation") RECOMENDED 1. Pull Up Bar and/or Gymnastics rings 2. Rubber Tube Bands 3. Speed Ladder
---
WHAT HAPPENS AFTER I PLACE MY ORDER?
---
1. Place Your Order and Receive Welcome E-mail From TrainHeroic 2. Download TrainHeroic App from the App Store 3. DONE - Get after it like a Greek Hero!
---
INTENTION
---
The goal is to get after it with intention, focus and delberate execution! This is your sacred time. Treat it with respect. As a high performer, time is your greatest asset, don't waste it, get after it. When workoing out: DO's: - Silence (Train to become the master of your mind) OR - Music (Custom built playlist, you can find below "Music Playlist") DON'Ts: - Scroll social - Chat it up with friends - Take a phone call - Text - Check your e-mail - Listen to podcast or audiobooks - There is another time place for that
---
REST
---
1. All Supersets and Exercises - 30 sec. 2. Strenght (One Set Only) for Kettlebell and Barbell - 1 min.
---
GETTING STARTED WITH TRAINHEROIC
---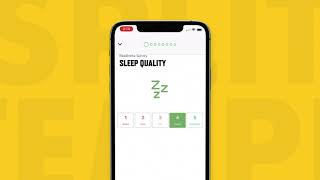 ---
---